About Cibiday and our CBD products - For a carefree day!
Cibiday BV is a company which is located in the city of Rotterdam in the Netherlands and is specialized in hemp products rich in cannabidiol or called CBD in short. As a result of years of research, extensive studies and especially personal experience with the many benefits that the concentrated CBD products have mean for the body of both humans and animals, we founded the company Cibiday.
The goal of Cibiday
Our goal is to make the effective CBD-rich products available for everyone, so everyone anywhere in the world is able to improve the quality of their own lives. This is something all humans are entitled to. We therefore offer a very wide assortment which consists of various types of cannabidiol products. On top of that the oils have different percentages which means a suitable product is available in every price range.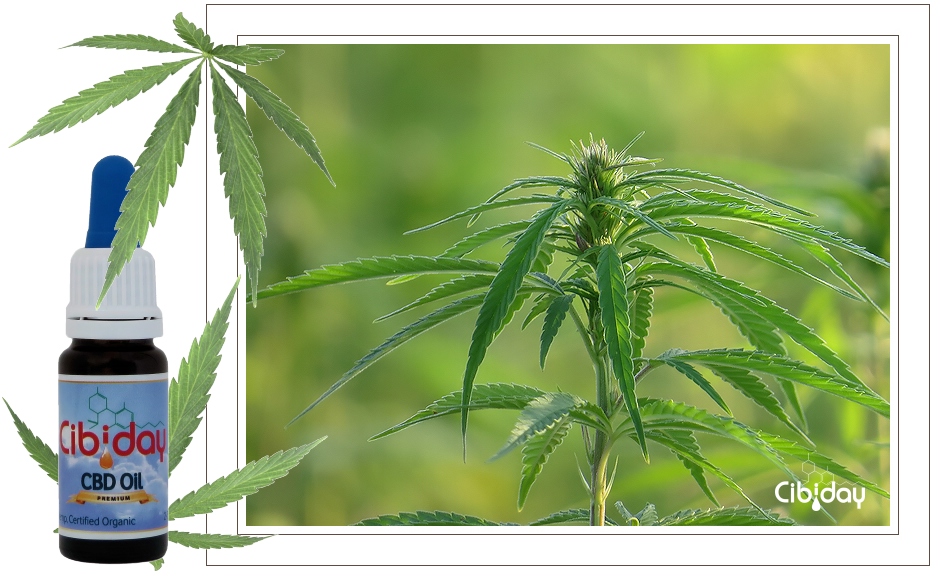 100% Organic hemp from clean soil
All our products are made from hemp plants which are cultivated in a completely organic manner in fields in Europe, some of which are located at 1500 meters altitude and are only irrigated with mineral-rich spring water and meltwater from the mountains. No heavy transports are possible on the small-scale acres of hemp located at great heights which means everything is done traditionally and by hand. The hemp plants, which grow on unpolluted soil, are treated and processed with extreme care. During the entire process, from the sowing up until the harvest, no use is made of pesticides, herbicides or other chemicals which are hazards to health.
Our CBD oil is derived from hemp which is exclusively grown for therapeutic and / or cosmetic purposes and can also be used in the food industry. On these plots no use is made of crop rotation (alternating of crops), which means only hemp is grown there. The downside of crop rotation is the usage of pest control agents for the other crops, which causes pollution of the soil. Even though hemp does not need these agents, the plant is capable of taking up the unhealthy chemicals from the soil and bioaccumulate them. Because of this we greatly value the cultivation on uncontaminated soil.
Where does the name Cibiday come from?
The name Cibiday stems from the phonetic pronounciation of the English abbreviation CBD, the last letter of which is turned into the English word day. The word day itself stems from our slogan "For a carefree day!" or in Dutch "Zorgeloos de dag door!".
For both conumers as shopkeepers
Our CBD oil products cn be purchased by both consumers as shopkeepers. Shopkeepers can log in on the CBD Wholesale page.
Cibiday BV - CBD Shop and Wholesale
Dordtsestraatweg 434c
3075 BK Rotterdam
The Netherlands
Why choose the CBD Oil from Cibiday?
Cibiday greatly values top-notch service and products of high quality. Besides that we offer lots of information and transparancy about our CBD oil and hemp products and you can publicly review the test results and certificates which have been issued by officially acknowledged authorities.